We started Cheap eLearning desiring to save Students, Lifetime Learners, Retired People their hard earned money that would normally be spent buying physical books, textbooks, and tutorials. Why?  We know the high cost of basic tools for learning can cost hundreds, if not thousands of dollars over one's lifetime of schooling, training and career. 

With the economy becoming out of control and unpredictable,  we want to be that safetynet (so to speak) to help you, our lifetime Learners to achieve whatever it is you are needing or desiring to achieve. 

For less than the cost of a fast food meal, you can buy your lifetime learning "on the cheap" with us!

Check out our Products and sign up for our Newsletter (thru Contact Page) to join our Learning Community and receive discount codes, emails regarding new products, etc., and to leave reviews or comments on our Social Media pages.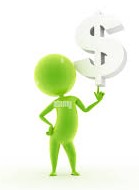 Your Success is our Satisfaction!
Cheap eLearning
www.cheapelearning.com